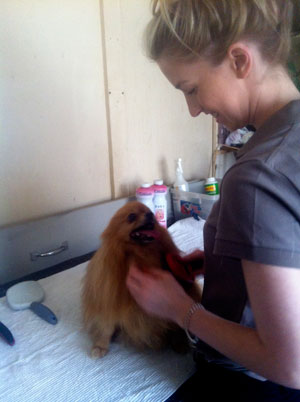 All pets at Allendale receive a daily health check to make sure all is well, and our caring staff are constantly observing and monitoring pets as they go about their daily duties. To ensure the health of your pet, an annual certificate of vaccination is to accompany each pet at each visit.
Dogs: All must have a current C5 vaccination as a minimum requirement.
Cats: F3 minimum.
For the protection of you pet and others, if your pet requires a booster vaccination this should be done at least two weeks prior to boarding.
Pets who come to us with medication may have this administered by our experienced staff as per your written instructions. This service is free of charge and is part of our commitment to the total care of your pet.
We do not , however, accept pets that are diabetic.
Diet
At Allendale, we serve a variety of foods, including premium quality dry foods and Ecopet, and steamed chicken, rice and vegetables, which is free of all artificial additives and preservatives. Should your pet be on a special/prescription diet at home, please advise us and supply this food on admission if desired.
We try to ensure that our guests are served a nutritionally balanced meal and are well satisfied after meal times. For the odd very fussy eater, no expense is spared to encourage them to eat. There are few who can resist the aroma of our Fussy Eater Specialty!